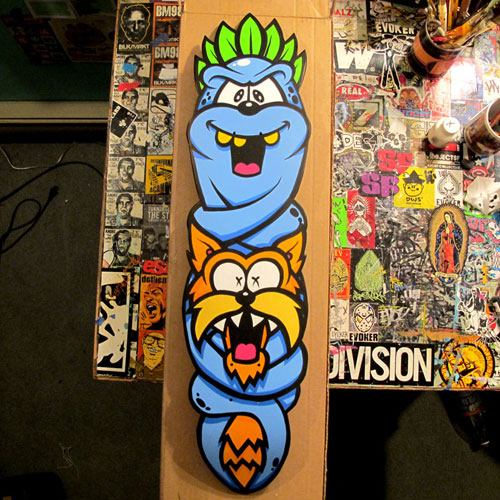 2-8-13
Custom Bonnie Goo Goo Cruiser Skateboard Deck.
Process shots
Part 1 | Part 2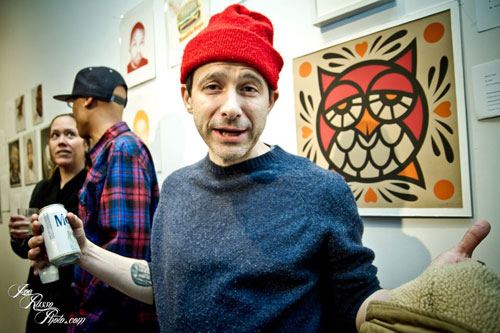 1-28-13
Flood the Art Market.
Cristin Tierney Gallery, NYC
Show Photos
Artwork | Opening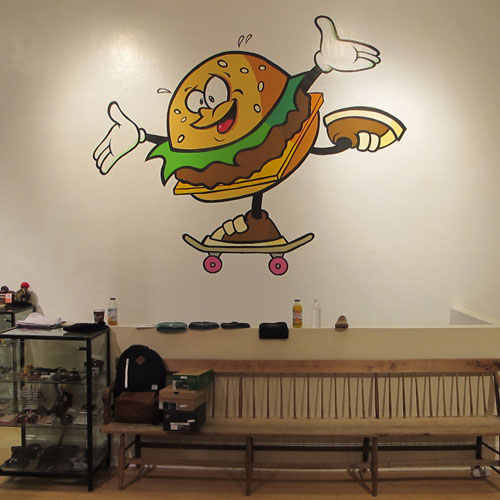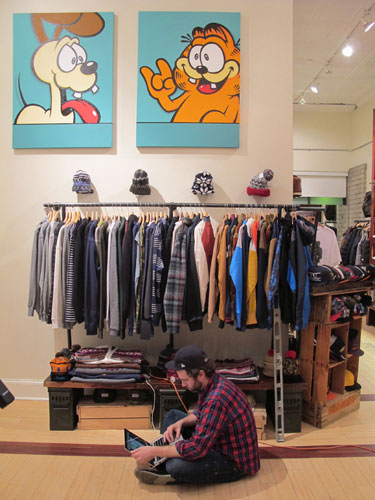 11-28-12
Bodega Boston Mural and Solo Show
Mural | Show | Video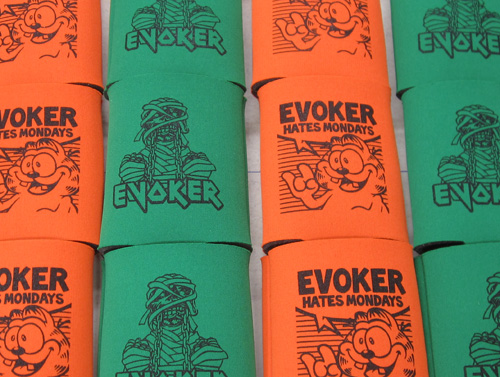 11-22-12
Evoker Koozies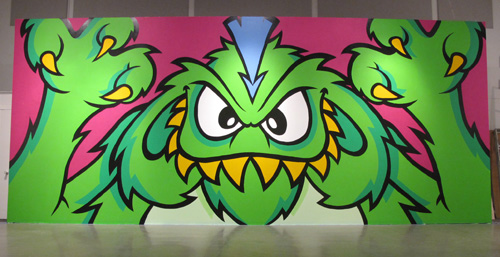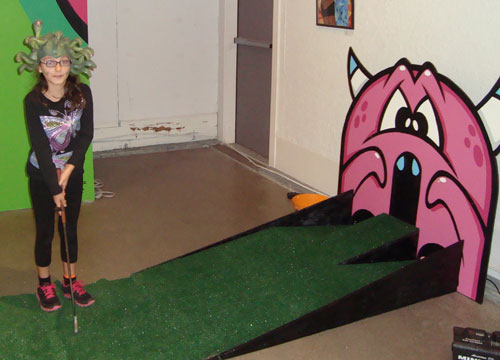 10-16-12
Monster Party
Jamestown, RI
Mural, Putt Putt Hole and Photo Booth I made for the show.
Artwork | Opening | Mural Video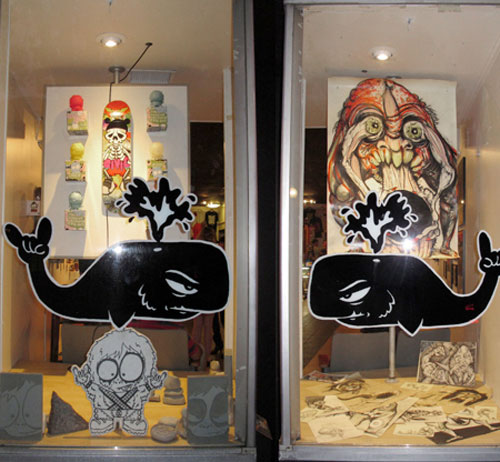 8-14-12
UGLY Gallery
Destroy You, New Bedford
I painted the widows for MCA and Magmos Show
Process Shots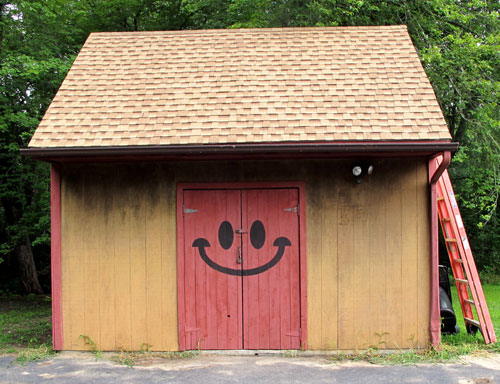 8-3-12
While my Mother was out for the night I painted this smiley face on her shed.
Wakefield, RI
Process Shots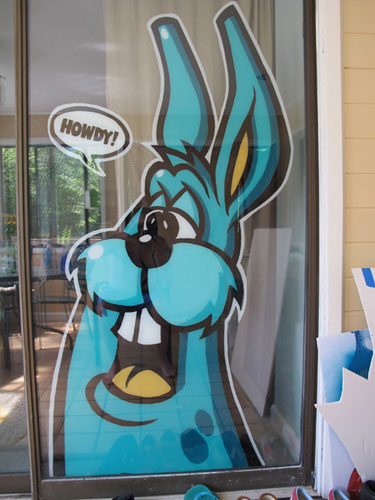 6-23-12
Hand Painted Studio Miners Windows
Wakefield, RI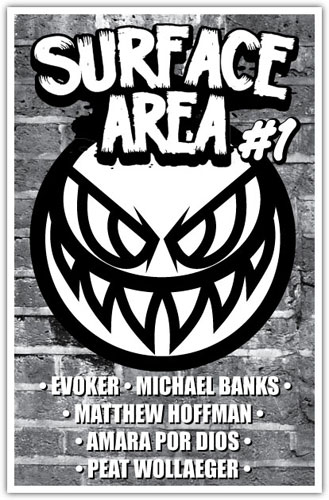 5-16-12
I csored the cover of Surface Area #1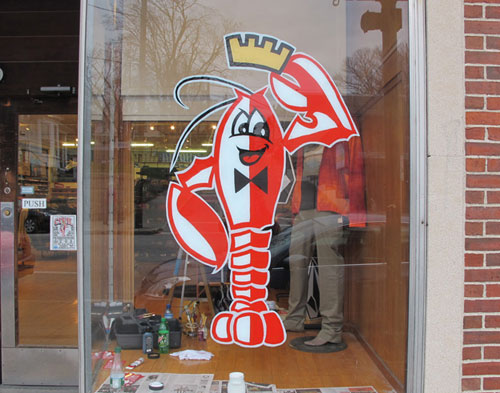 3-30-12
Civl Skate Shop Windows
East Greewich, RI
Process Shots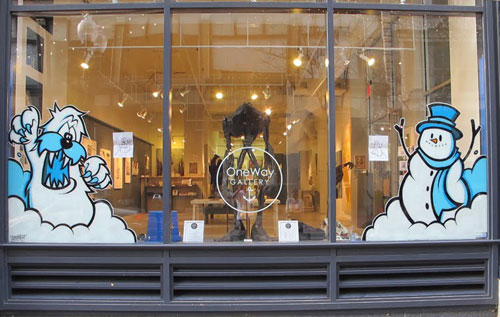 11-30-11
One Way Gallery windows
Providence,RI
Process Shots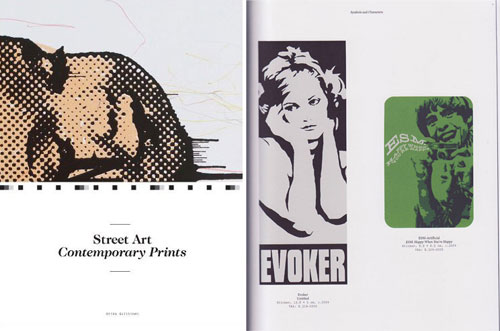 6-23-11
One of my stickers was featured in and was on the back cover of the new book "Street Art- Contemporary Prints"
More Photos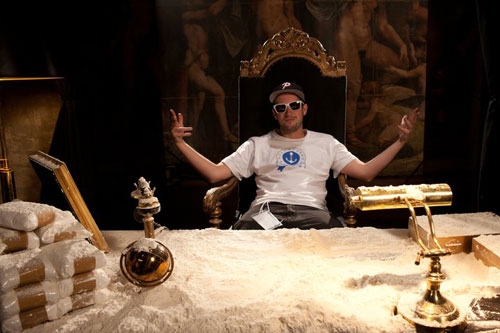 6-9-11
I was lucky enough to work with the art department on Lonely Island's "Jack Sparrow" Vide.o
Behind the scenes photos
Part 1 | Part 2 | Video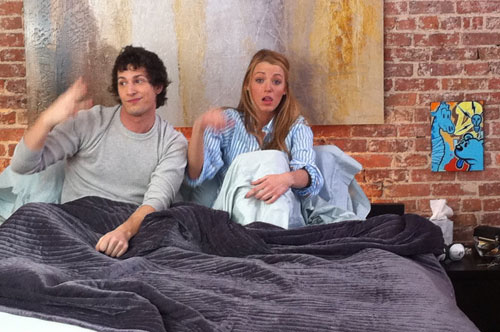 12-18-10
Smut Villain and I had a painting in the SNL sketch "I just had sex"
Watch Video



9-5-10
Wootini Gallery Mural.
Carrboro, NC
Process Shots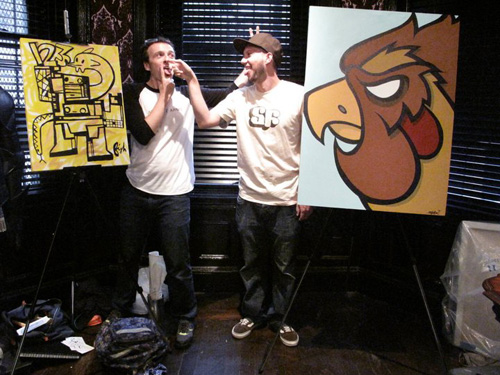 8-16-10
Live painting at Karmaloop Boston with Fish Mcgill.
Process Photos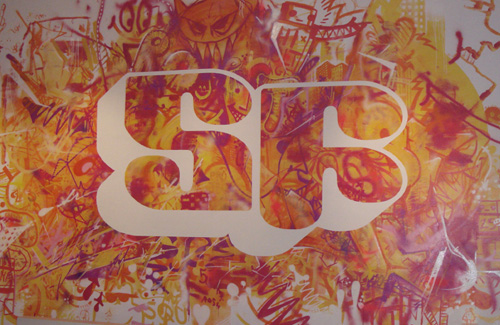 7-26-10
Project SF mural at Bodega.
Process Shots.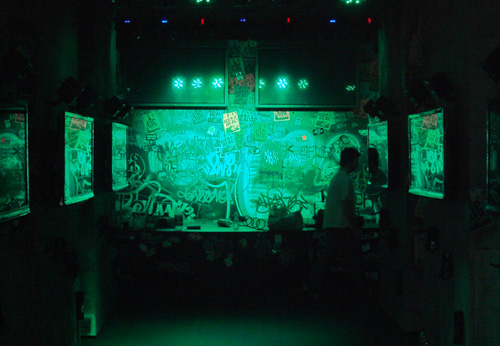 6-29-10
Worked with Worlds Away on Power Gig's booth for the E3 video game convention in Los Angeles.
Finished Shots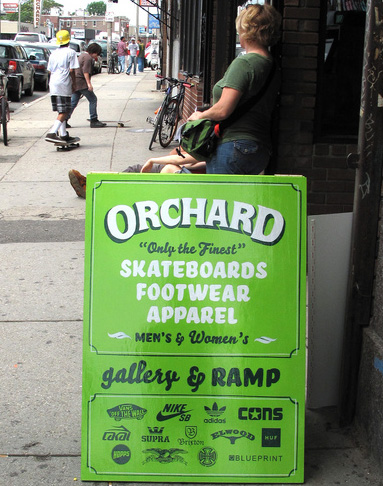 6-8-10
Kngee and I hand painted the signs for Orcard Skateshop
Process shots



5-11-10
Brother's of the Blade Windows and set up.
Civil East Greenwich, RI
Opening Photos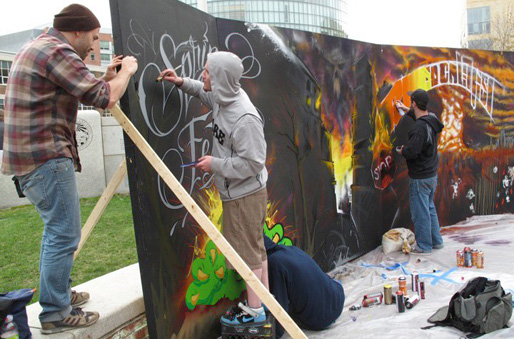 4-20-10
Project SF Spring Feast Mural for Northeastern University.
Process Photos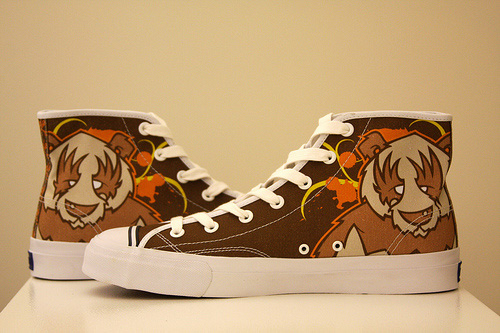 4-20-10
My Pro Keds
.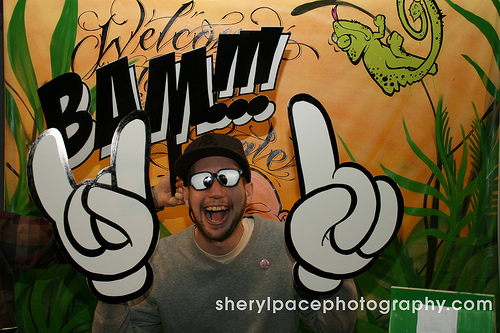 2-18-10
Project SF photo booth at the ICA Boston




10 -11-09
I want to thank kcrussell for sending over these great photos of the Project SF mural we painted last Sunday. Check out the jumbo version here.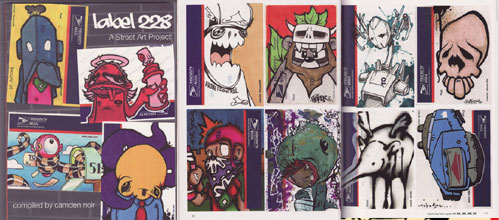 10 -1-09
Some of my work was recently featured in the book Label 228 by Camden Noir.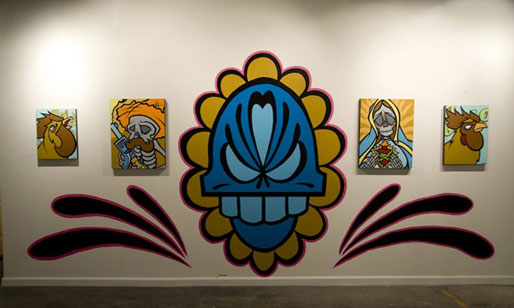 9 -21-09
Devastate Your Real Estate set up.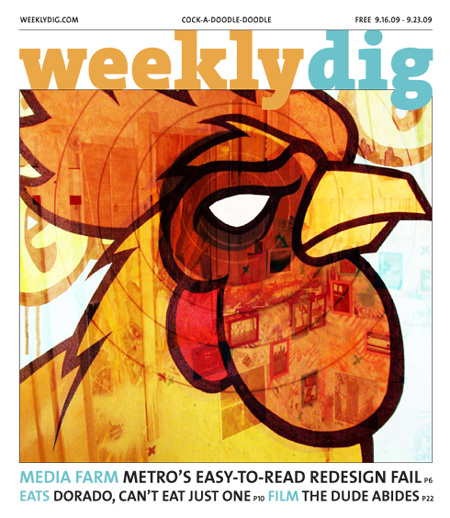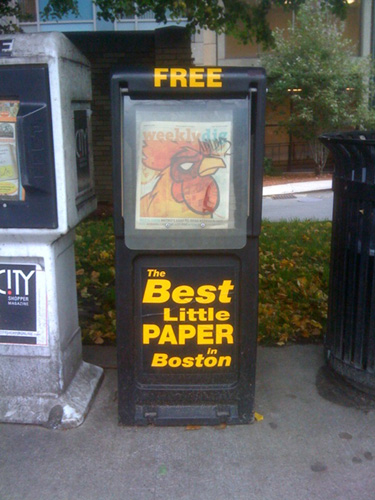 9 -16-09
A collage of work by Dana, Josh Falk and I was featured on the cover of the Weekly Dig.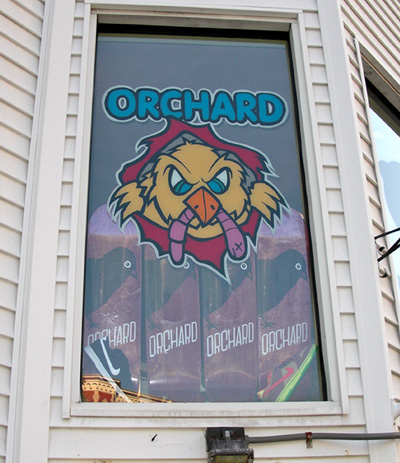 9 -3-09
Orchard Windows
Mission Hill, MA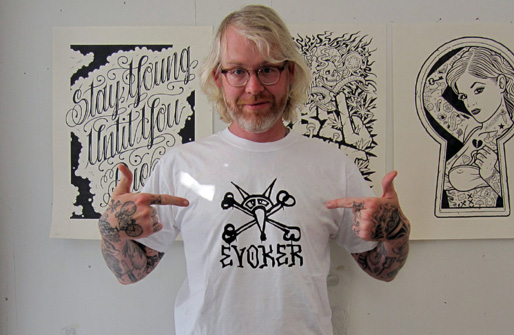 8-6-09
I'm a huge Mike Giant fan and this picture just makes me happy.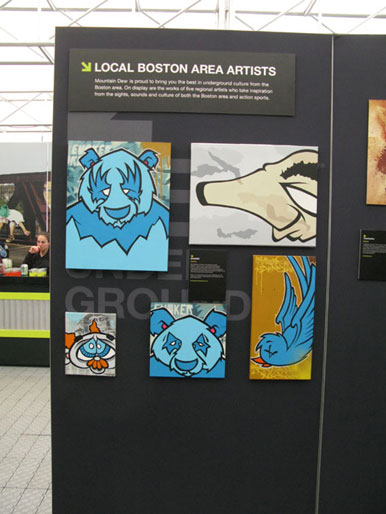 8 -2-09
My set up for the 09 Dew Tour
Boston, MA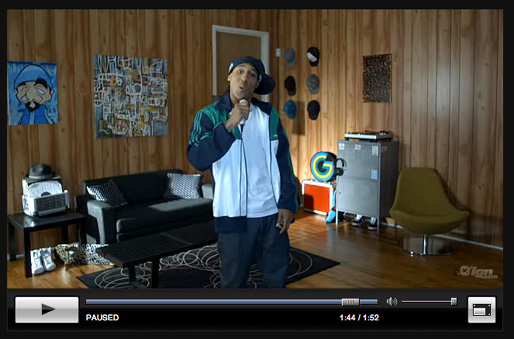 6 -1-09
One of my paintings in the background of the Def Jam Rapstar video game commercial.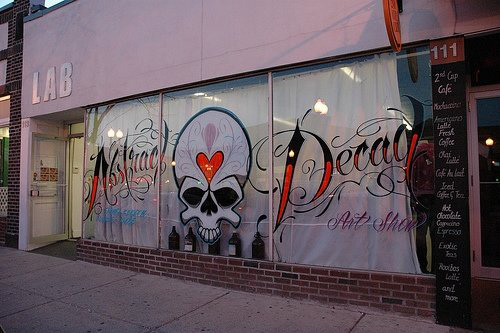 4-28-09
Lab Windows with Kngee and Enamel Kingdom
Boston, MA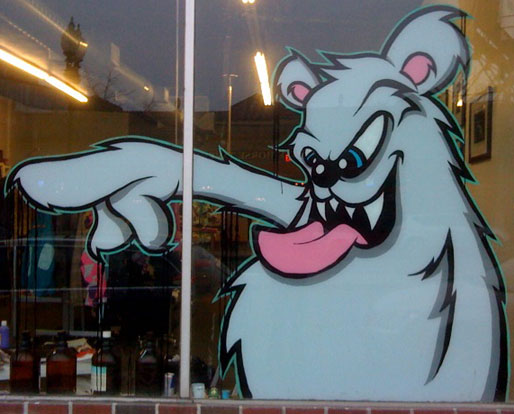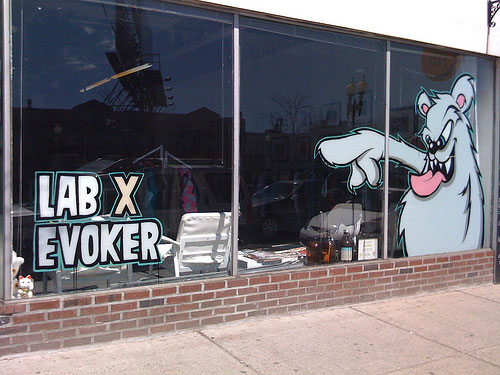 4-6-09
Lab Windows
Boston, MA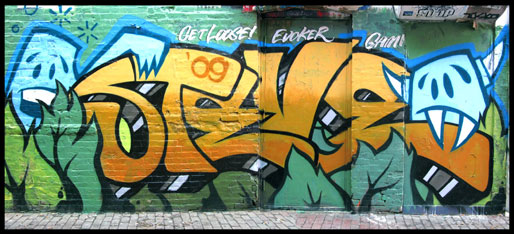 2-10-09
Gam and I painted this in memory of our good buddy Steven.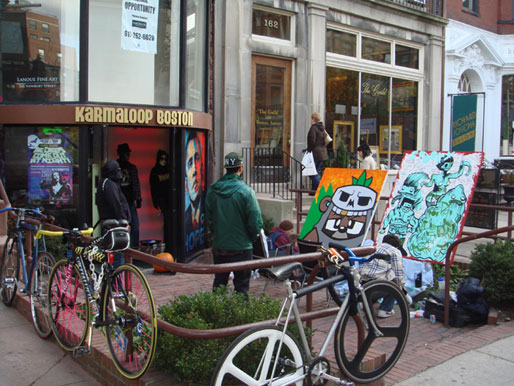 10-20-08
Fish Mcgill and I painting at Karmaloop.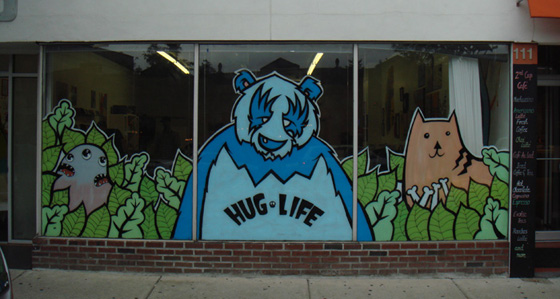 8-26-08
Lab Windows
Boston, MA






EVOKER BLOG




EVKR FLICKR




PROJECT SF




STUDIO MINERS




ANTI DESIGNS

FAMILY



EKIEM




KARIM




MCA




FORTRESS




KNGEE




MR. NEVER




RWK




CLAMS




ALL CHROME




EYE4




FISH MCGILL




JOSH FALK




PEAT




ABE JR




EL TORO




SMUT VILLAIN




PAT FALCO



MAT CURRAN




SWERVE




LUKE CHUEH




ETIPS




J*RYU




METALWING




BRIAN BUTLER




TOFU SQUIRREL




DANA WOULFE




MATT Z




NICK Z


RANDOM CRAP
LABEL 228
SHOW FLYERS
PAINT IT NOW PICS
SJP PICS
IRELAND GRAFF
K.C. GRAFF
EVK VS DCSHOECO

SHOWS
ADDAMS FAMILY
CIVIL DECK RELEASE
242 ROBOT SHOW
PBR SHOW
STAR WARS SHOW
4TH WALL SHOW
SHRIMP PICS
SOLO SHOW @ 1 WAY

VIDEOS
FREEDOM WALL
PRO- KEDS
PROLETARIAT
LAB WINDOWS
SJP TIME LAPSE
DEVASTATE