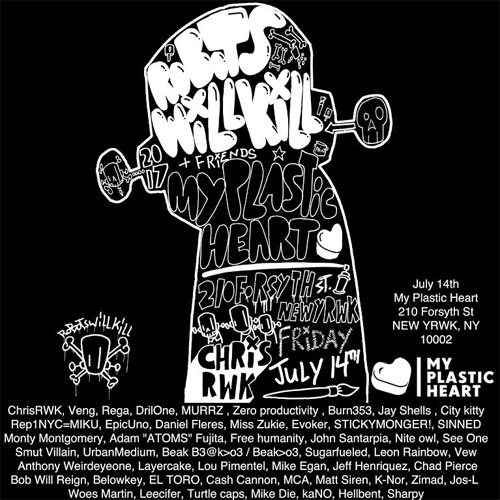 7-14-17
Robots Will Kill at myplasticheart
210 Forsyth St. New York City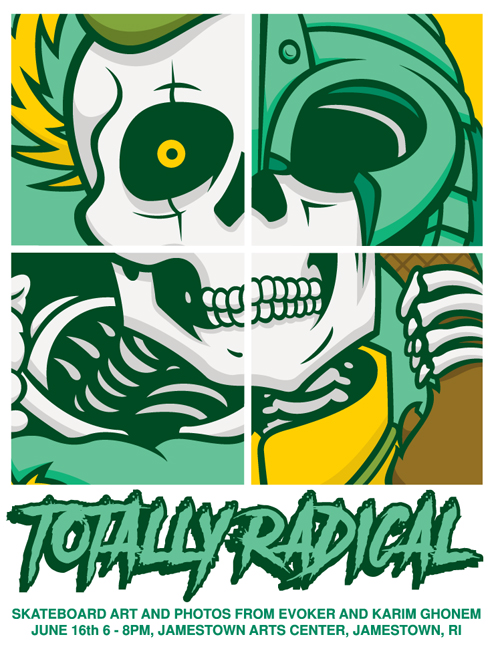 6-16-17
Totally Radical at the Jamestown Arts Center
18 Valley St. Jamestown,RI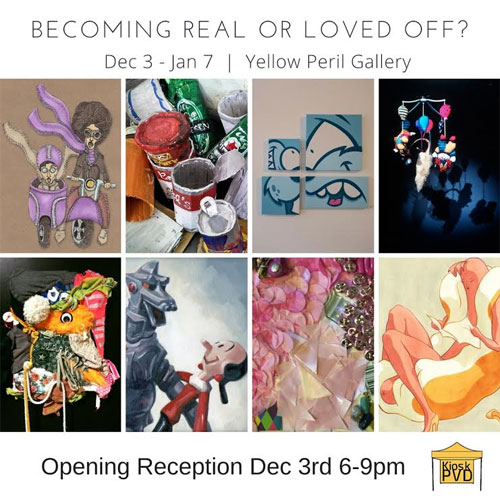 12-3-16
Becoming Real or Loved Off at Yellow Peril Gallery
60 Valley St #5, Providence, RI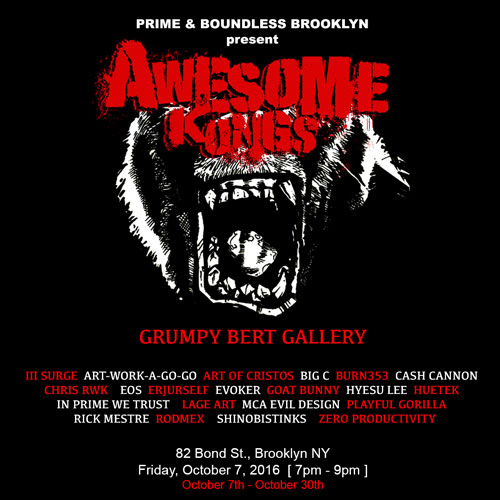 10-7-16
Awesome Kongs at Grumpy Bert Gallery
82 Bond St. Brooklyn, NY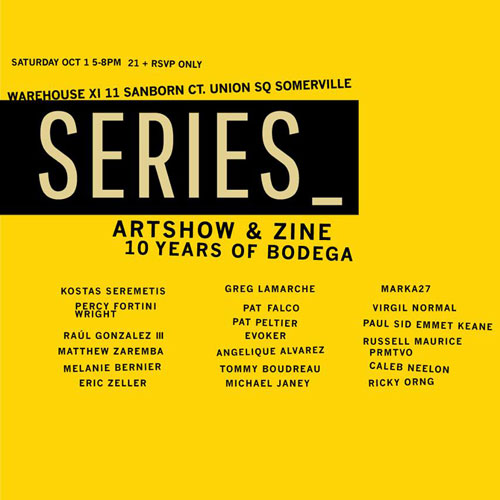 10-1-16
Series at Warehouse XL
11 Sanborn Ct, Union Square, Somerville, MA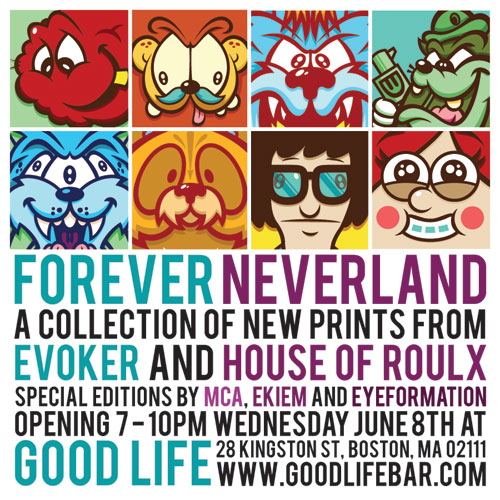 6-8-16
Forever Neverland at Good Life
28 Kingston St. Boston, MA



5-7-16
Braver Faces at Oneway Gallery
140 Boon St. Narragansett, RI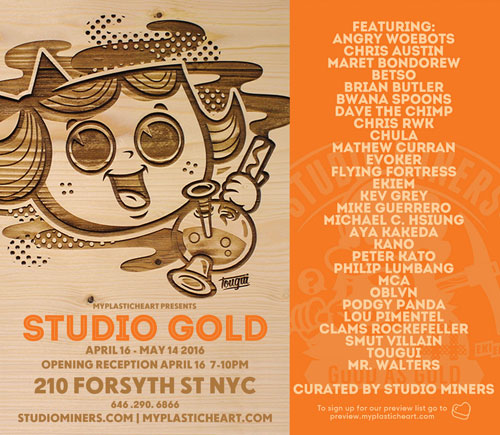 4-16-16
Studio Gold at myplasticheart
210 Forsyth St., NYC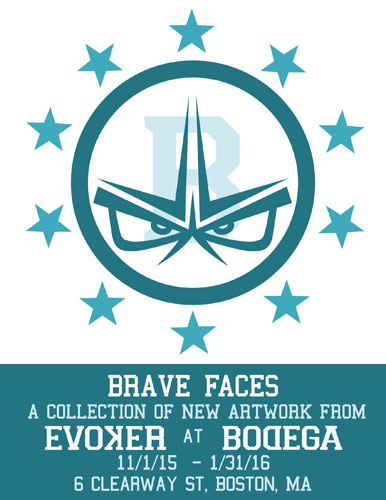 11-1-15
Brave Faces at Bodega Boston
6 Clearway St., Boston, MA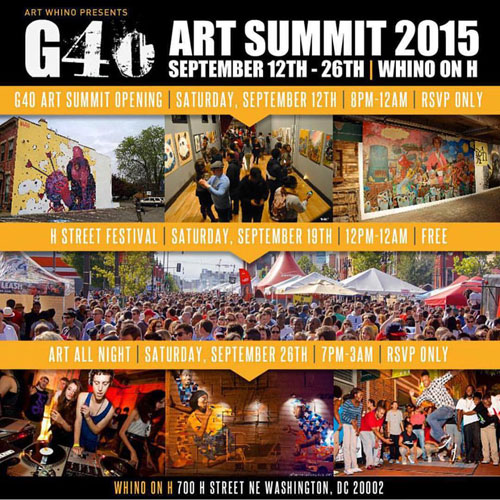 9-26-15
G40 @ Art Whino
700 H St. NE, Washington, DC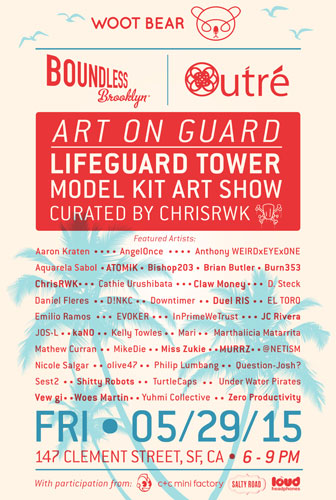 5-29-15
Art on Guard @ Woot Bear
147 Clement St, SF, CA
Opening Reception friday, May 29th, 2015 6 – 9pm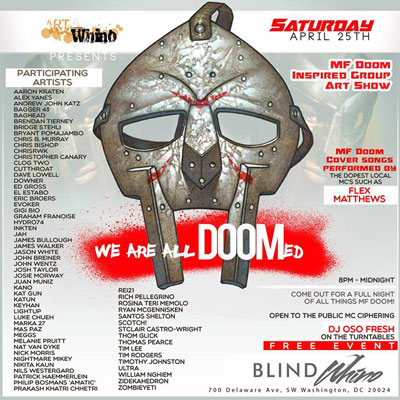 4-25-15
We Are All Doomed @ Blind Whino, DC
Artwork influenced MF DOOM
Opening Reception Saturday, April 25th, 2015 8 – 12pm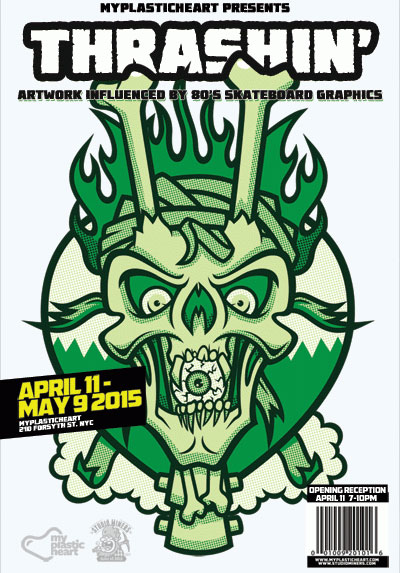 4-11-15
Thrashin'@ myplasticheart, NYC
Artwork influenced by 80's skateboard graphics
Opening Reception Saturday, April 11th, 2015 7 – 10pm
Exhibition runs through March 9th, 2015...
Curated by Studio Miners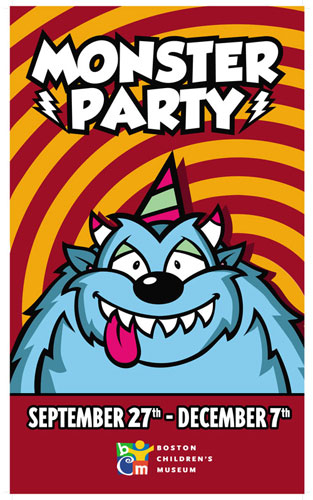 10-3-14
Monster Party 2014 at the Boston Children's Museum
Jess and I are super proud to have currated and built a Monster themed exhibit at the Boston Children's Museum.
Boston, MA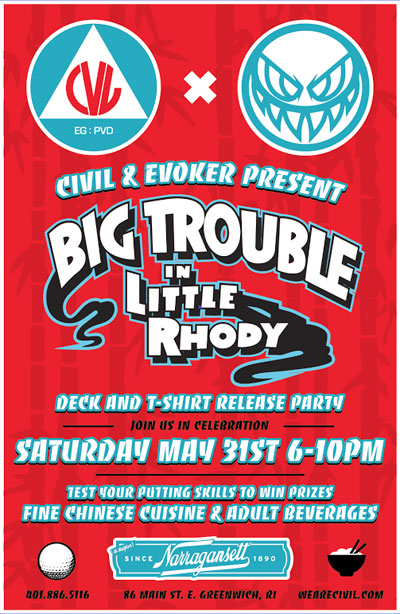 5-31-14
CIVIL X Evoker
Deck and Shirt Release
East Greenwich, RI



4-11-14
Works Cited
A group exhibition inspired by children's literature
Friday April 11th, 6 - 10pm
myplasticheart
210 Forsyth St., Lower East Side, New York
646.290.6866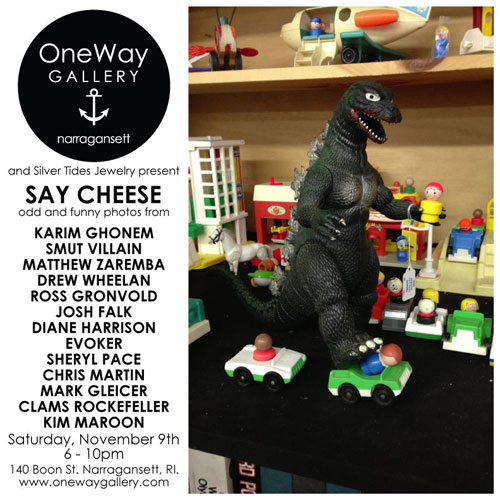 11-9-13
Say Cheese
A collection of funny or odd photos
Saturday November 9th, 6 - 10pm
Oneway Gallery
140 Boon St., Narragansett, RI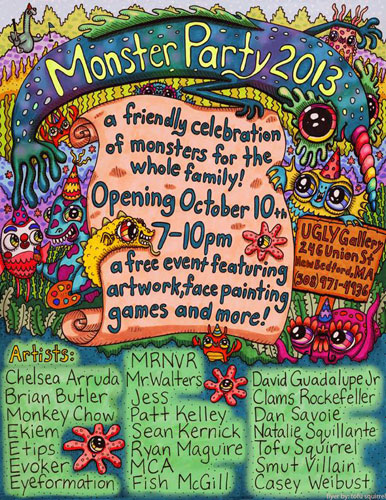 10-10-13
Monster Party 2013
A friendly celebration of monsters for the whole family.
Thursday October 10th, 7 - 10pm
Ugly Gallery
246 Union St, Newbedford, MA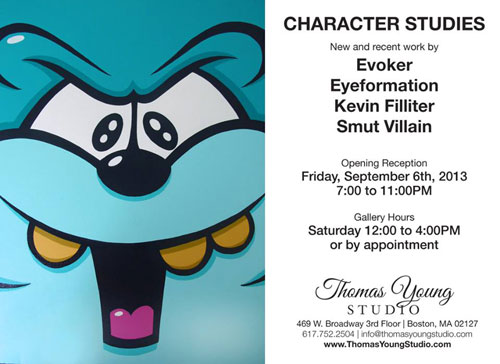 9-5-13
Character Studies
New Work from Evoker, Eyeformation, Kevin Filliter and Smut Villain.
Friday, Sept. 6th. 7 to 11 pm
Thomas Young Studios
469 W. Broadway, South Boston, MA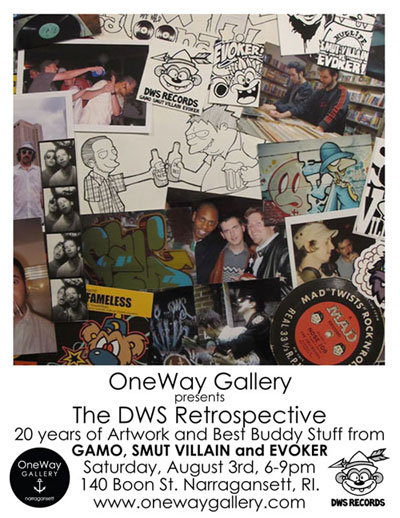 7-1-13
The DWS Retrospective
20 years of Artwork and Best Buddy Stuff from Gamo, Smut Villain and Evoker
OneWay Gallery
Saturday, August 3rd, 6-9pm
140 Boon St. Narragansett, RI
More info available here.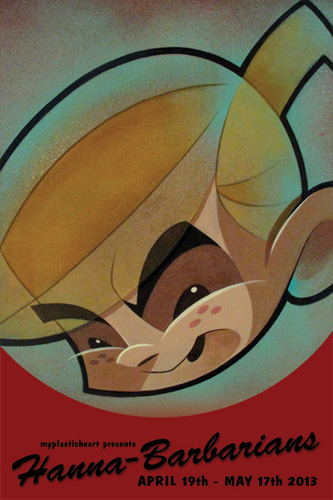 4-8-13
Hanna Barbarians
myplasticheart April 19th
210 Forsyth St., Lower East Side, New York
646.290.6866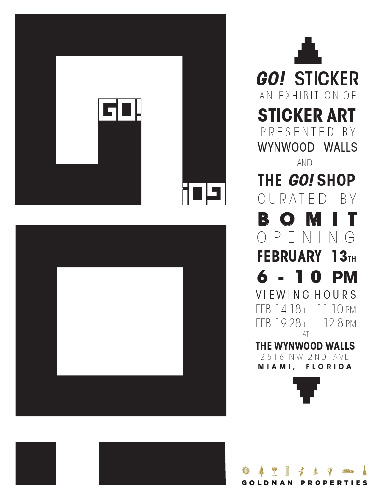 2-12-13
An exhibition of Sticker Art
The Go Show!
Feb 13th 6-10pm
The Wynwood Walls
2516 NW 2nd Ave
Miami, FL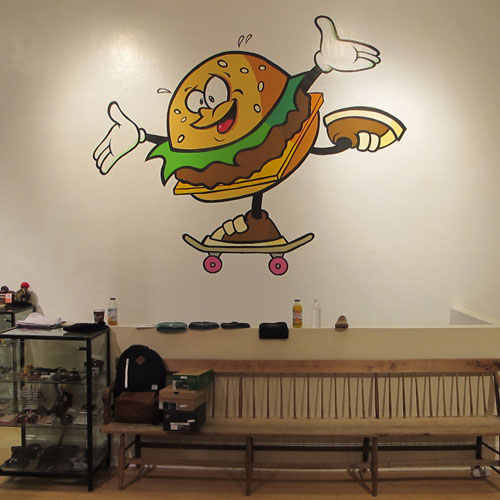 11-28-12
I am pleased to announce that I have painted a mural at Bodega Boston as well as hung a new show of all never seen before artwork in the store. Check it out if your in the area.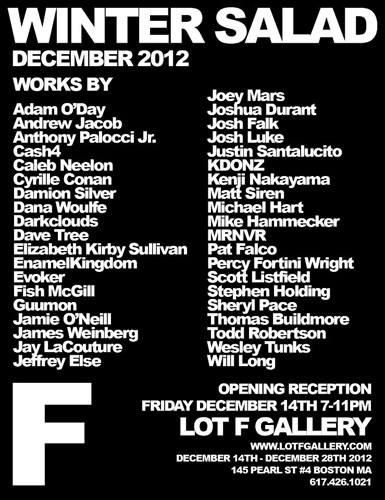 11-28-12
This group exhibition will feature approximately forty artists small to medium sized works. Almost entirely local line up with some works coming in from NY and Philadelphia. Look forward to a wide range of different mediums and styles from some great artists.
More info here.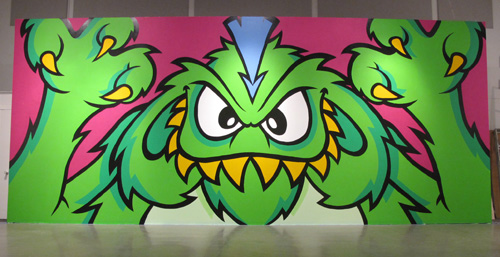 10-16-12
The Monster Party Art Exhibition was awesome!!! I had the chance to make a mini golf hole, an 12 x 10 photo booth and even painted this 30 x 12 mural! I want to thank everyone that helped out and came out. Please take a minute to check out the photos of the set up, the artwork and the Monster Party itself!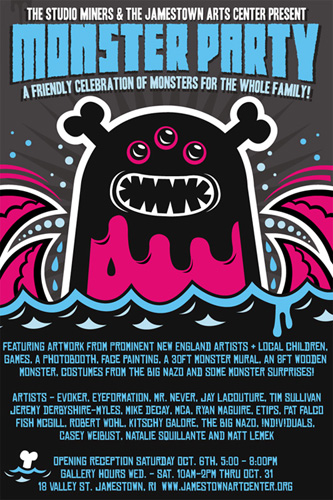 9-17-12
Monster Party Art Exhibition Opening at the Jamestown Arts Center
Saturday, October 6, 5:00 – 8:00pm

The Studio Miners and the Jamestown Arts Center present Monster Party, a friendly celebration of monsters for the whole family, opening on Saturday, October 6 and running until October 31. The exhibition will feature artwork from prominent New England artists in the main gallery, with the inclusion of monster-centric doodles and drawings made by local children in the front gallery space. In addition to the artwork, there will be a monster mini-golf hole, a photobooth, face painting, a 30 foot mural, an 8 foot monster sculpture, costumes from Providence-based character creators, the Big Nazo, and many other monster surprises.

.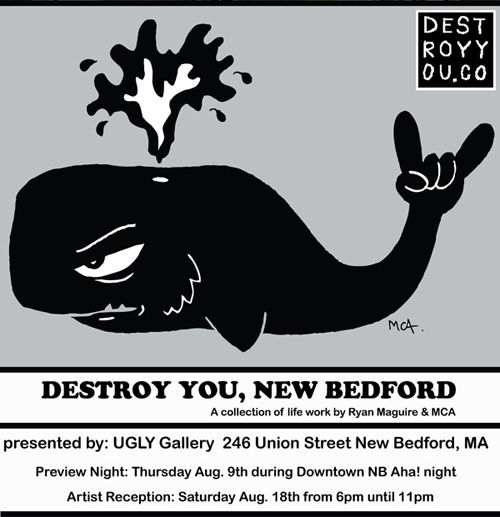 8-14-12
Destroy You, New Bedford
I painted the widows and have a piece in this show. Roll though and check it out, the new artwork from MCA and Ryan Maguire is pretty tasty.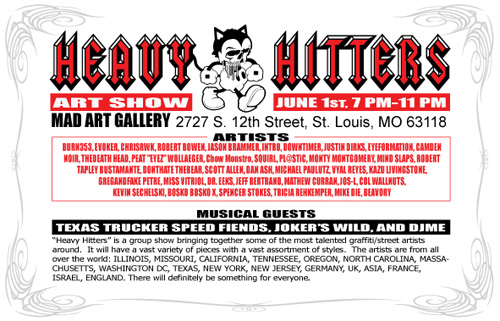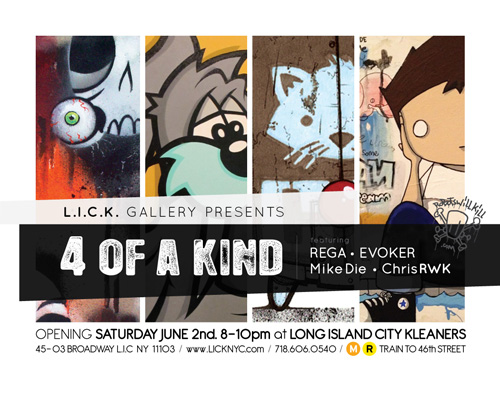 5-31-12
I am going to have work in shows this weekend. The first is "Heavy Hitters" on friday night in St. Louis and the second is "4 of a Kind" in NY on Saturday. Check them out if you happen to be in the area.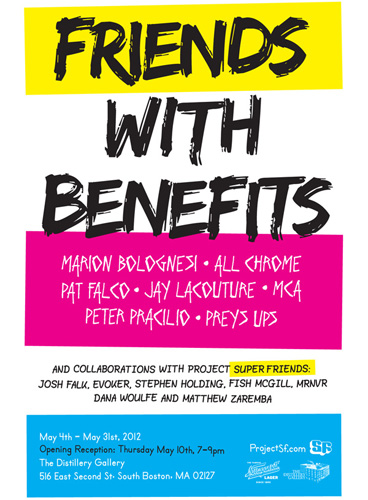 5-7-12
Friends With Benefits
May 10th 7-9PM
Distillery, South Boston
Be there or be sad, your choice.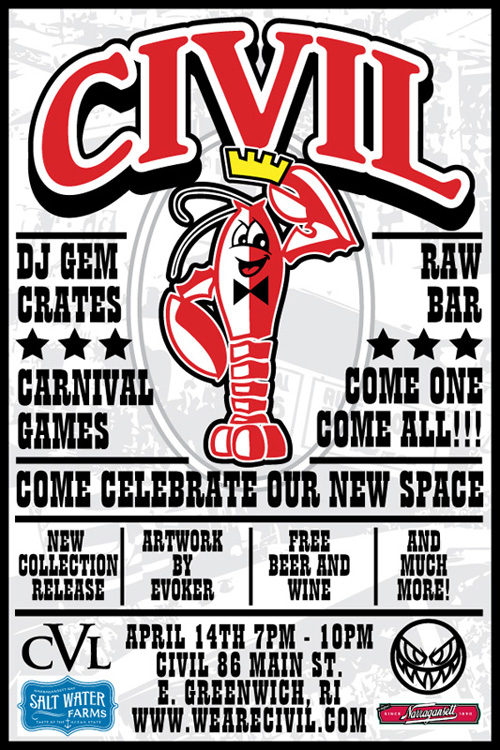 4-12-12
CIVIL X EVOKER Collection Release
Since Civil was nice enough to wave the gallery fee, I am going to offer up a bunch of paintings for half of what they normally sell for as a big thank you for all the support the people of Rhode Island have given me over the years. One night only!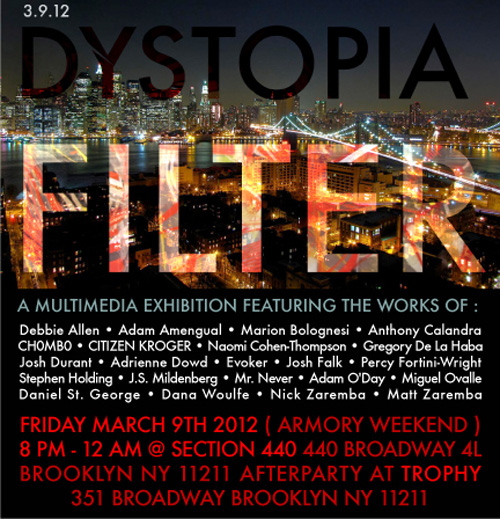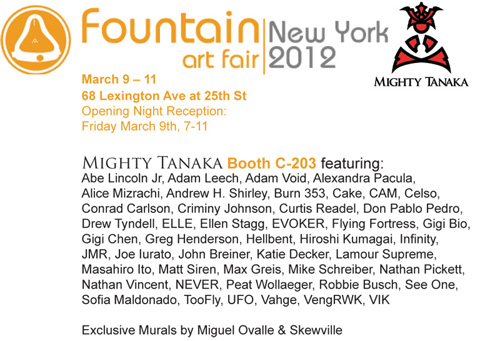 3-7-12
I am taking part in two events this weekend in New York, swing though if your in the area.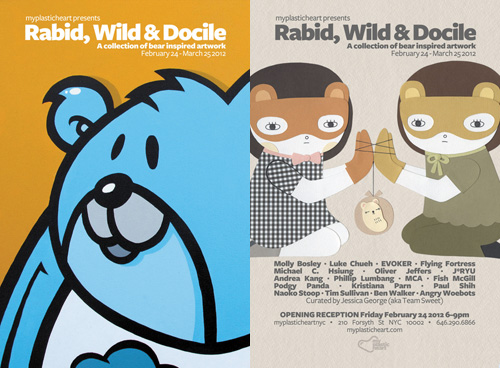 2-8-12
Rabid, Wild & Docile
A collection of bear inspired artwork
myplasticheart, NYC, Feb 24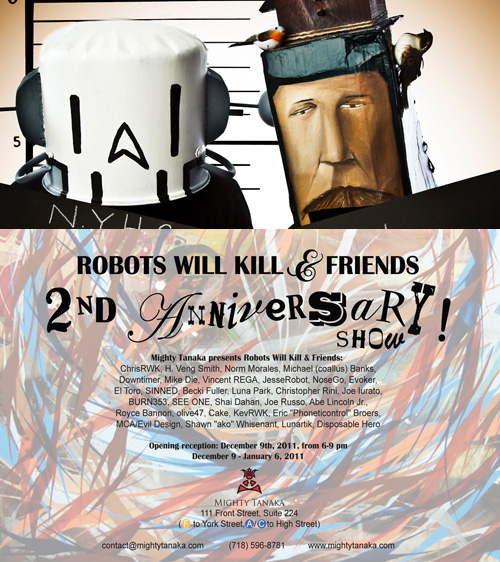 12-2-11
!I'm going to have some work in this show and am going to be attending it, so swing though and say hello if your in the Brooklyn area.
December 9th @ Mighty Tanaka 6-9pm
111 Front St. Suite 224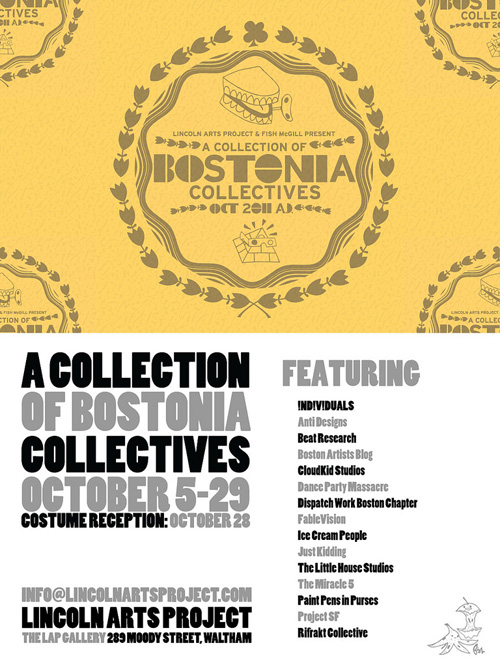 9-29-11
I am going to have a piece in this Bostonia Collectives show Oct. 28th at the Lap Gallery.



6-9-11
Locals Only at Wootini June 17th.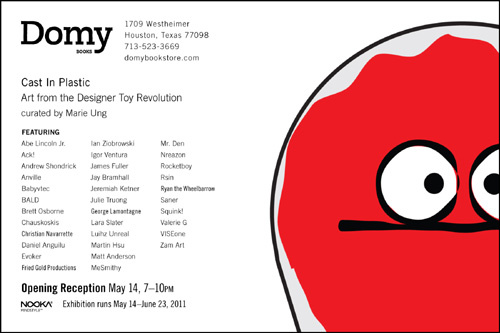 5-8-11
I am going to have a custom to in this show at Domy on May 14th in Houston Texas.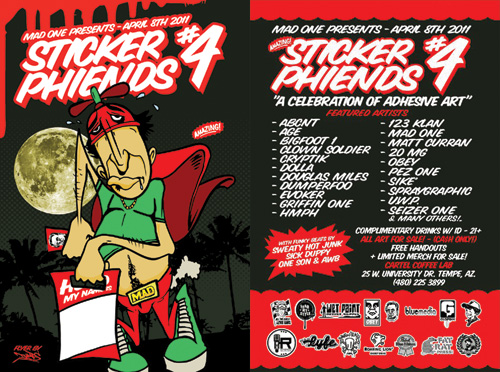 3-30-11
Sticker Phiends 4 in Tempe, AZ.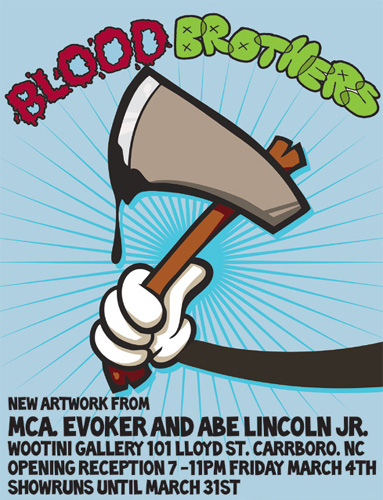 2-21-11
I recently posted a sneak peak photo of some stuff I'm working on for this show here.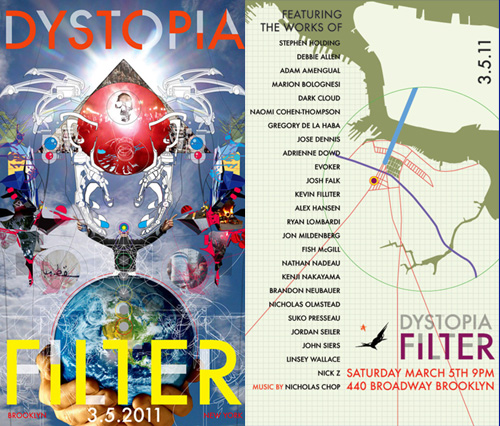 2-21-11
I'm going to have a piece in this upcoming art show in Brooklyn.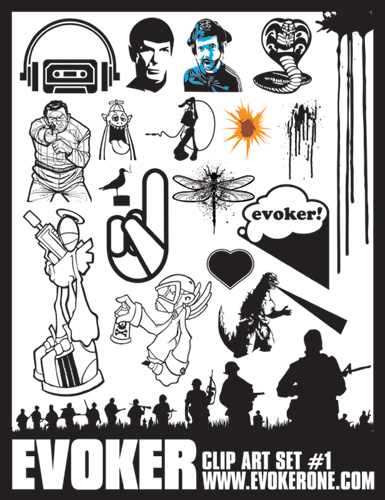 12-15-10
Download my new vector clip art set for free here.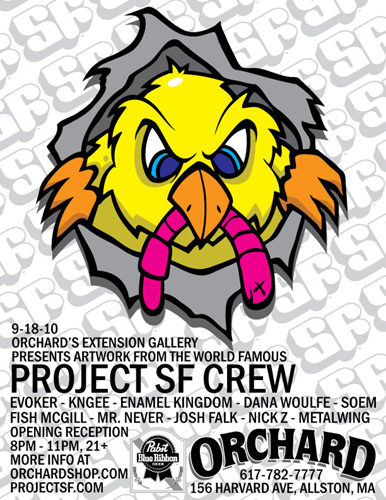 9-8-10
Project SF Crew @ Orchard's Extension Gallery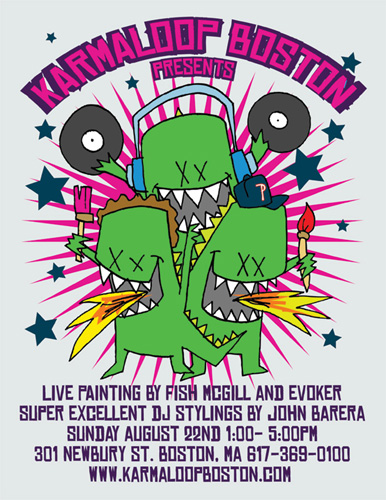 8-16-10
I'm live painting with Fish this Sunday at Karmaloop Boston and all the cool kids are coming.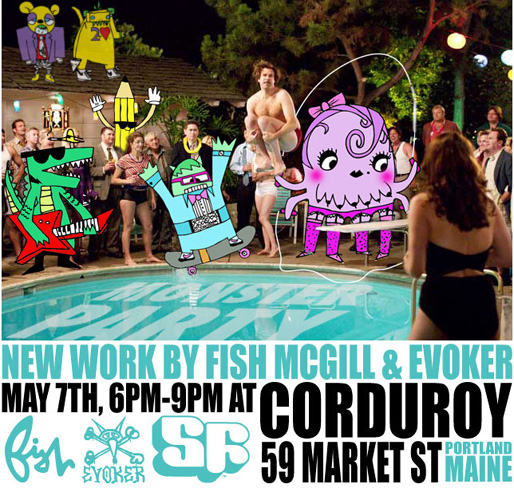 Monster Party
New Paintings from myself and Fish Mcgill
Friday May 7th 6-9pm
Corduroy
59 Market st
Portland, Me
www.corduroyboutique.com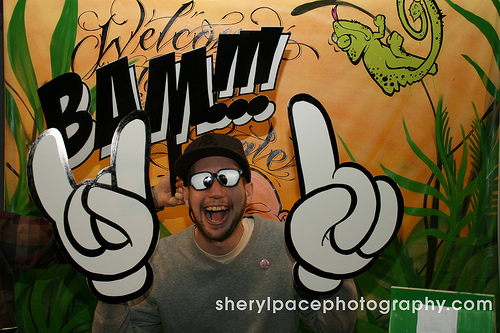 2-18-10
Check out the shots from the Project SF photo booth last Friday at the ICA Experiment w/Reggie Watts!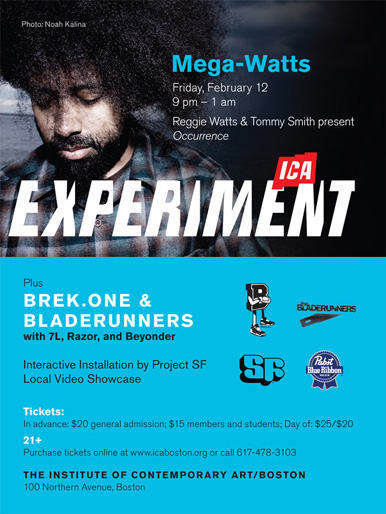 2-4-10
Me and the rest of the guys in Project SF are putting together an Interactive Installation for the Megawatts event at the ICA Boston.
Friday Febuary 12th, 9pm - 1am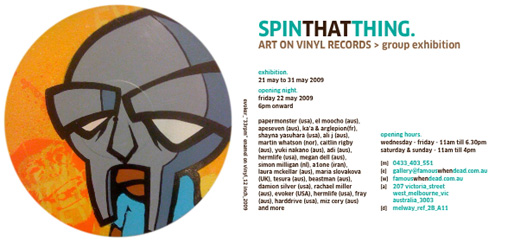 May 22nd
Spin That Thing art show at Famous When Dead Gallery
Painted records from artists around the world.
207 Victoria St., West Melborne Australia



May 23rd 2-7pm
Mi Adidas - Customize your life
Buy a pair of white Adidas and I will custom paint them for you!
1270 Massachusetts Avenue, Cambridge, MA? - (617) 864-0790?

June 2nd 5-8pm
PB(art) @ Proletariat
I will be live painting with Fish Mcgill. Free PBR!!!!!
36 Jfk St # 2, Cambridge, MA? - (617) 661-3865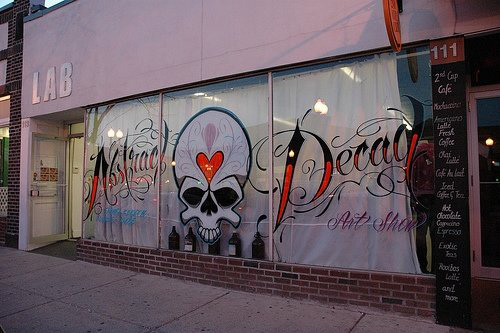 4-28-09
New Lab Windows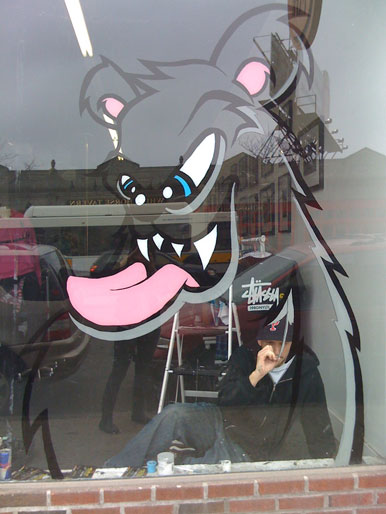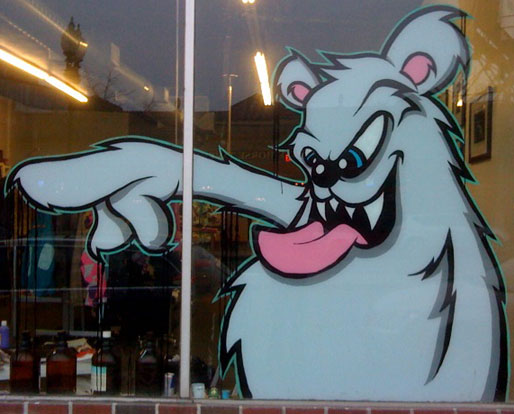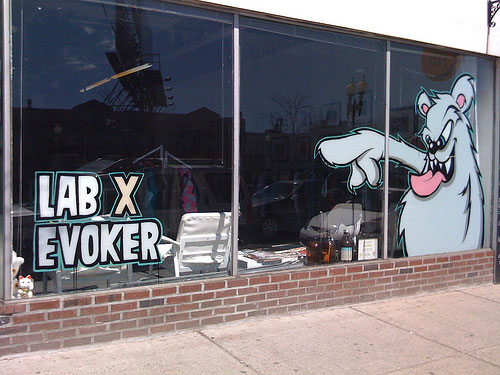 4-6-09
On saturday I went over to Lab Boston to visit with Kim and Todd and to liven up their windows a bit.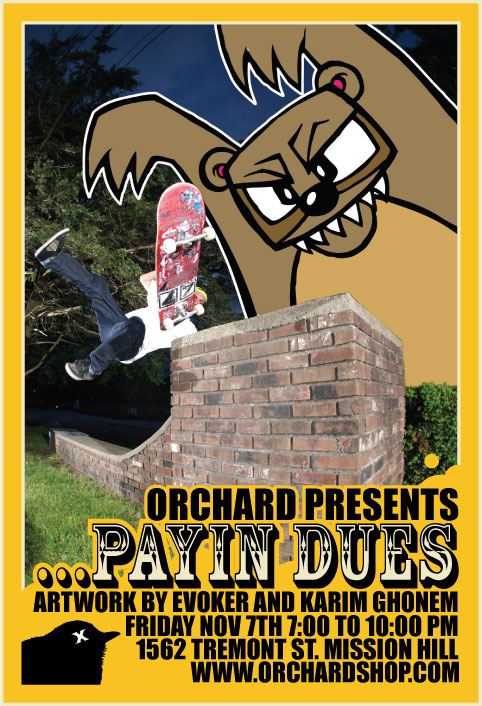 10-22--08
Bring some beers and lets all have a great time!




8-27-08
"Paint it Now!"
Last week I was in a show at The Distillery with Boston heavyweights Buildmore, Kngee, Darkcloud, Enamel Kingdom, Morgan Thomas, Hargo, Noir and Alphabet Soup.
To see the photos I stole from Kerry at Proletariat, Click HERE.



EVOKER BLOG




EVKR FLICKR




PROJECT SF




STUDIO MINERS

FAMILY



EKIEM




KARIM




MCA




FORTRESS




KNGEE




MR. NEVER




RWK




CLAMS




ALL CHROME




EYE4




FISH MCGILL




JOSH FALK




PEAT




ABE JR




EL TORO




SMUT VILLAIN




PAT FALCO



MAT CURRAN




SWERVE




LUKE CHUEH




ETIPS




J*RYU




METALWING




BRIAN BUTLER




TOFU SQUIRREL




DANA WOULFE




MATT Z




NICK Z